The white turtleneck is arguably the hero of our closet. Timeless, unassuming and versatile, you probably already have one in your closet. If you don't – now's the time.
With warmer weather on the way, here are our favourite white turtleneck outfits to transition your wardrobe from Winter to Spring.
1) Layered Under a Spring Dress
Try a black spaghetti or wide strap dress, or even a lace trimmed slip for a dainty spin.
2) Under a Jumpsuit
A fabulous way to wear your spring or summer jumpsuits on a cooler day.
3) Layered Under a Button-Up Shirt
Layer your favourite short-sleeve or long sleeve button up over your trusty turtleneck for a laidback look.
4) With a Blazer
Keep it polished with a white turtleneck under a business blazer or checkered suit jacket.
5) Tucked Into Professional Pants 
A timeless look with minimal effort. Pair with your favourite dress pants to give them the attention they deserve, and layer with a necklace to bring a bit of sparkle.
6) Tucked Into a Mini Skirt
Plaid, leather, floral – the beauty of this outfit is that any skirt style you choose will look amazing.
7) Under a Flowy Wrap
Layering a wrap with your turtleneck adds a sophisticated feel to a bohemian look.
Don't have a white turtleneck in your possession? Here are some top rated options:
Everlane – The Organic Cotton Turtleneck – $43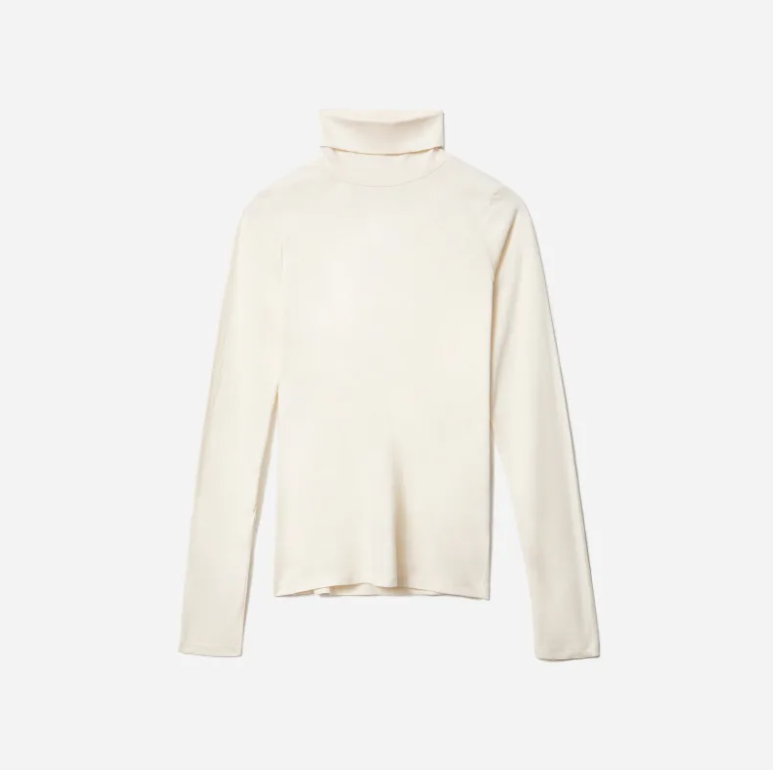 Shein – Form-Fitting Turtleneck Long Sleeve Top – $11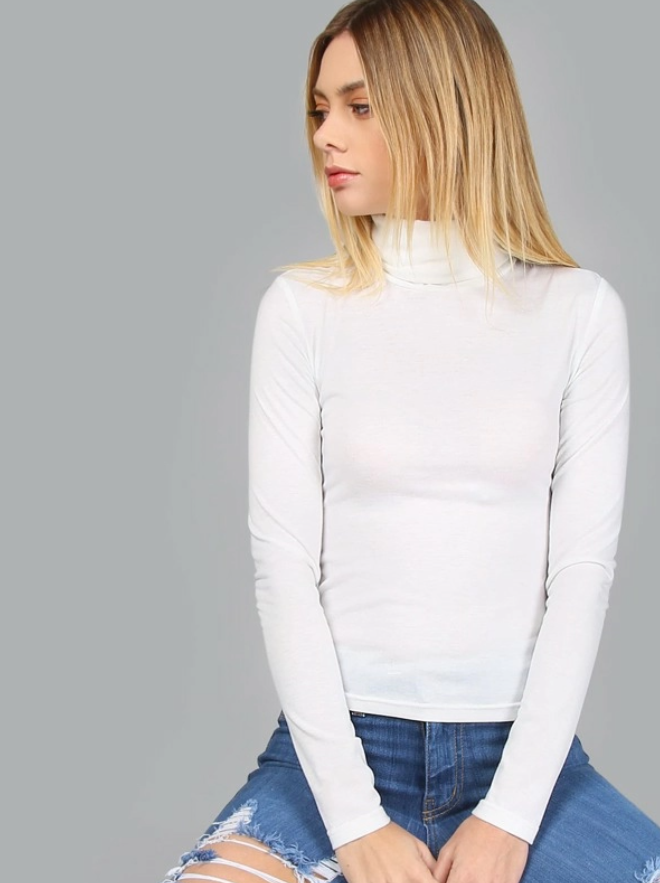 Twik – Organic Cotton Basic Turtleneck T-Shirt – $19.99