With the ongoing pandemic, there are plenty of options for face masks and face coverings to keep you safe and fashionable. Among all the trends, the silk face mask is a standout fashion choice, with celebrities like (fellow Canadian!) Nina Dobrev, Adele, and Chrissy Teigen sporting the trend. The silk face mask trend is growing for good reason. Besides their ability to elevate any outfit, silk is also the best material to prevent the ever dreaded "maskne" – acne and rashes that appear due to mask-wearing. Silk is breathable, cool, and smooth – preventing friction and bacteria build-up that can lead to intense breakouts. Other materials can cause micro-tears in the skin, destroying your skin's moisture barrier and introducing bacteria into the skin.
While satin may feel and appear similar to silk, we do not recommend satin as they are typically made from polyester or other synthetic materials. These synthetic materials may promote heat and sweat build-up, and may not be as breathable, so ensure that your "silk" masks are truly made of natural silk.
Note: When I began my research, I found that many of the popular articles suggested silk face mask options that were not available to purchase within Canada. The suggested masks in this article are all available to order from Canada, and many offer free shipping – but feel free to check availability and shipping costs from your location.
The Celebrity Favourite:
Slip Silk Face Coverings (from $53)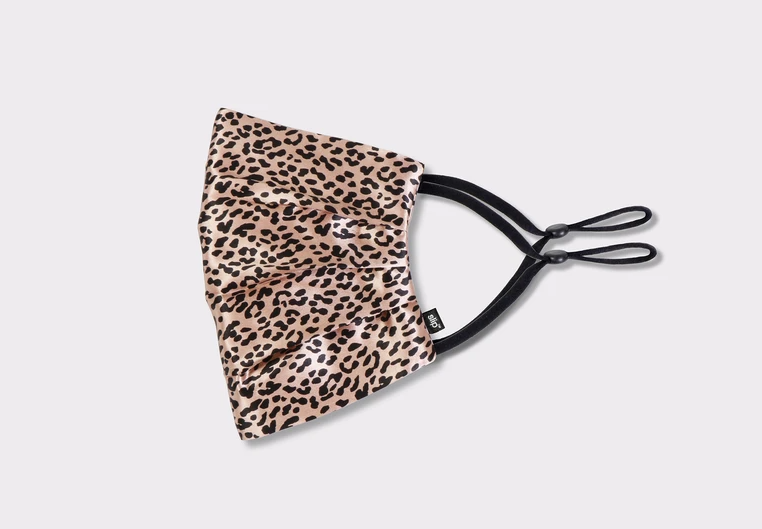 Slip is known for their luxurious silk pillowcases and sleep masks, and have moved into the spotlight again for their comfortable silk face coverings. Their silk products are famously celebrity-approved – with silk face coverings being spotted on Chrissy Teigen, Gigi Hadid, and Sophie Turner.
Simple and Chic:
Silkki 100% Silk 2 Layer Face Mask ($24)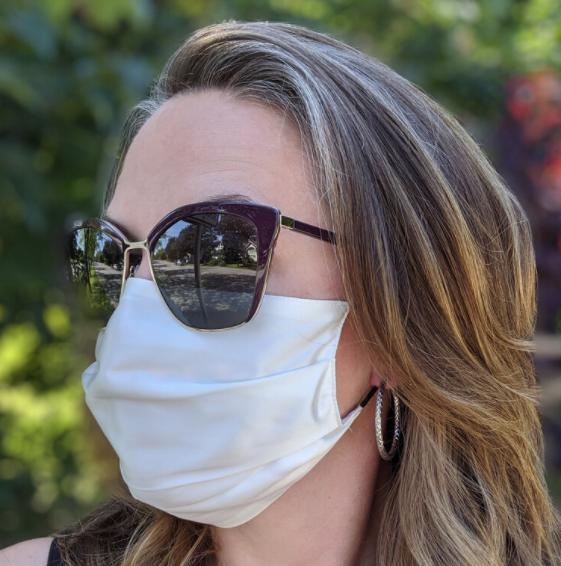 Gummiband offers an affordable and minimalistic face mask that contains a flexible nose piece, perfect for those that wear glasses! Available to order from Canada or USA.
Bougie on a Budget:
Quantum™ 2-Layer 100% Mulberry Silk Face Mask (Set of 2 Masks) (from $9.99 for pack of 2)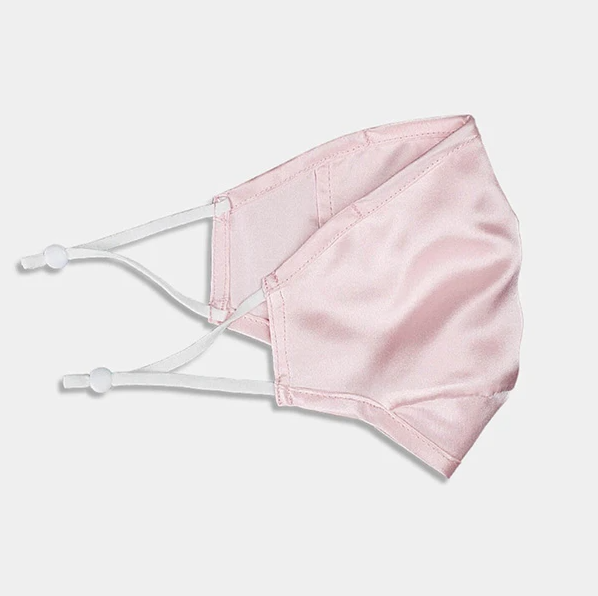 Quantum offers 100% mulberry silk masks at an incredible price point. They are currently on sale at Showcase.ca at $9.99 for a pack of 2. With most retailers selling silk face masks at $25-$60 each, Quantum silk face masks are an absolute steal!
The Luxurious/ Community-Conscious Choice:
Nathon Kong – Silk Mask With Purpose (from $43)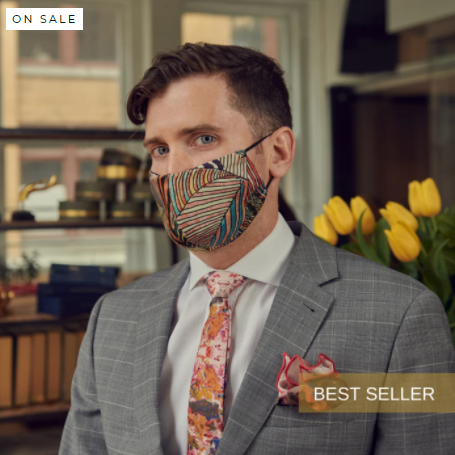 The Nathon Kong artisan masks are made in Canada with 100% mulberry silk. Each mask features unique artwork from artists/patients of the Les Impatients organization, and 10% of proceeds are donated to raise awareness about mental health.
Honourable Mention:
Etsy is a fantastic place to shop for a silk face mask that suits you! An advantage of Etsy is that some artisans offer multiple sizes, or even offer to make maks custom for your face, upon request.
When searching on Etsy, make sure the materials used are 100% silk (as opposed to polyester satin, which is not as breathable). You should also ensure that silk is used for both sides of the mask (where the material touches your skin) – some vendors only use silk for the viewable portion of the mask.