Sorry to be the bearer of bad news, but summer is officially over. The bright side? Jacket styles are getting cuter and cozier, and we are loving the jacket trends for fall 2023! Thrifted, designer, or off the rack – you'll be able to find a jacket that keeps you warm (while looking ultra cool).
Statement Coat
Nasty Gal Premium Patterned Faux Fur Longline Coat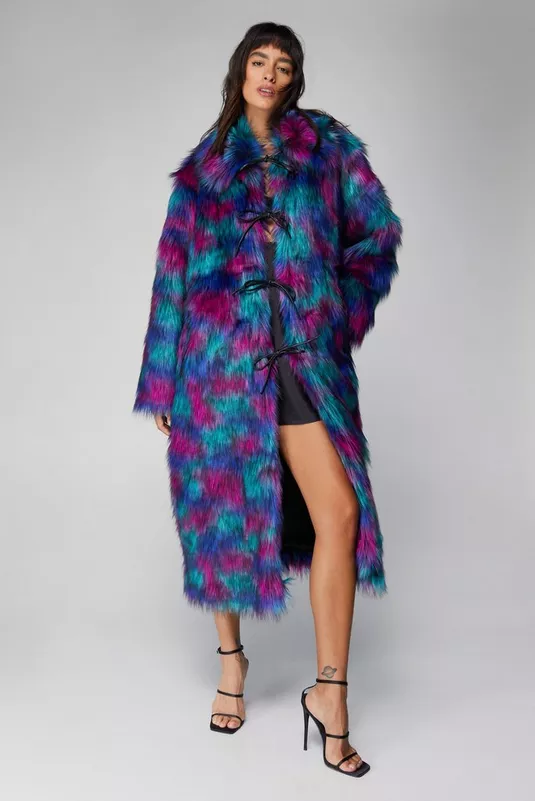 Patterns, textures, colours? We love it, we want it. Let your maximalist spirit roam free in a wearable conversation starter.
Pair with: black boots, neutral tan or black outfit – or go full throttle on the statement look and throw it over a clashing patterned jumpsuit.
Chocolate Brown
Old Navy Soft Brushed Overcoat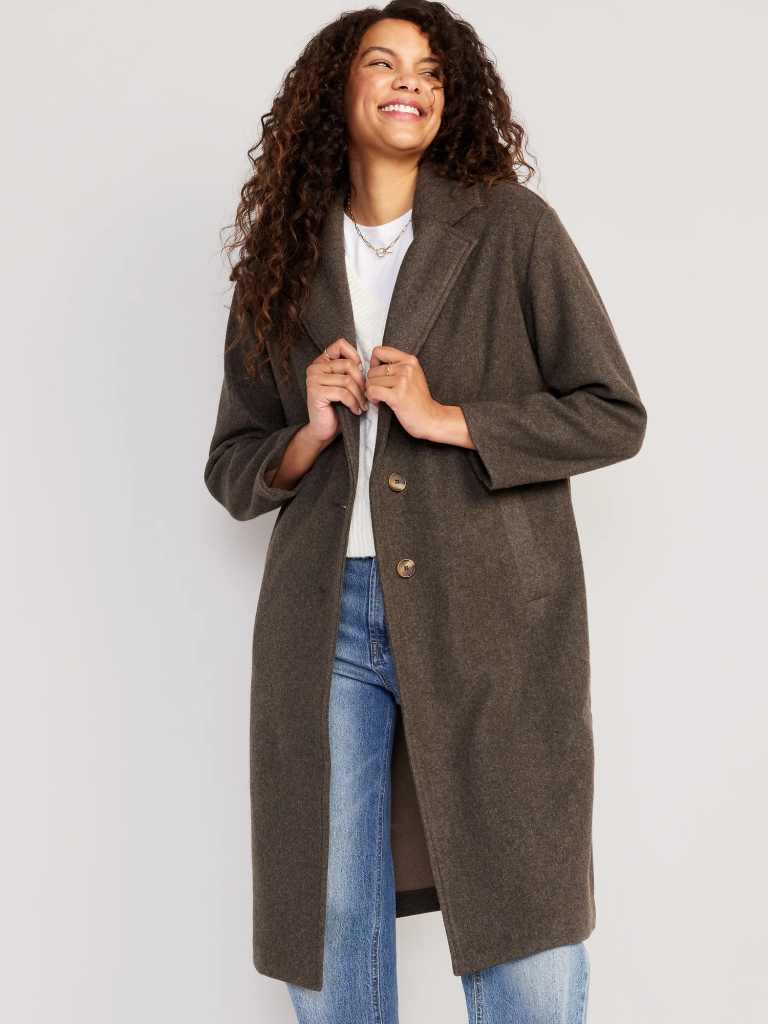 A warm-hued brown coat can easily be dressed up or down.
Pair with: a full length maxi dress for the perfect fall wedding guest look, a simple office outfit, or a white tee and blue jeans.
Leather Trench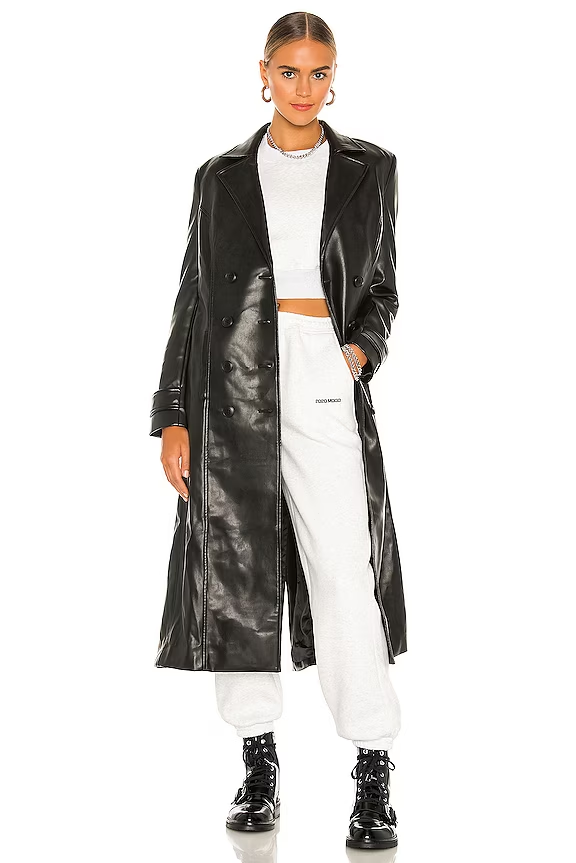 I cannot stop gushing over this look. A sweeping leather trench is one way to kick up the classic trench to the next level.
Pair with: a neutral sweater or tee, a pair of light blue jeans or khakis, and finish with heeled booties, knee-high boots, or even a pair of white sneakers.
Quilted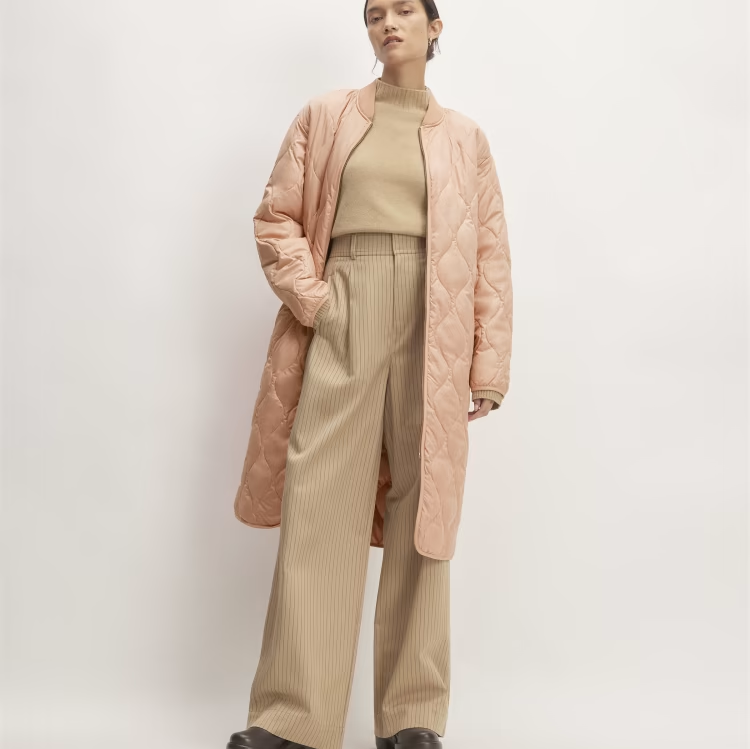 Quilted outerwear is here to stay. Lightweight, fun and yet extremely functional, what's not to love about a good quilted coat?
Pair with: a fitted turtleneck to mix and match sophistication with a casual edge.
Boucle Jacket
Simons Cropped bright tweed blazer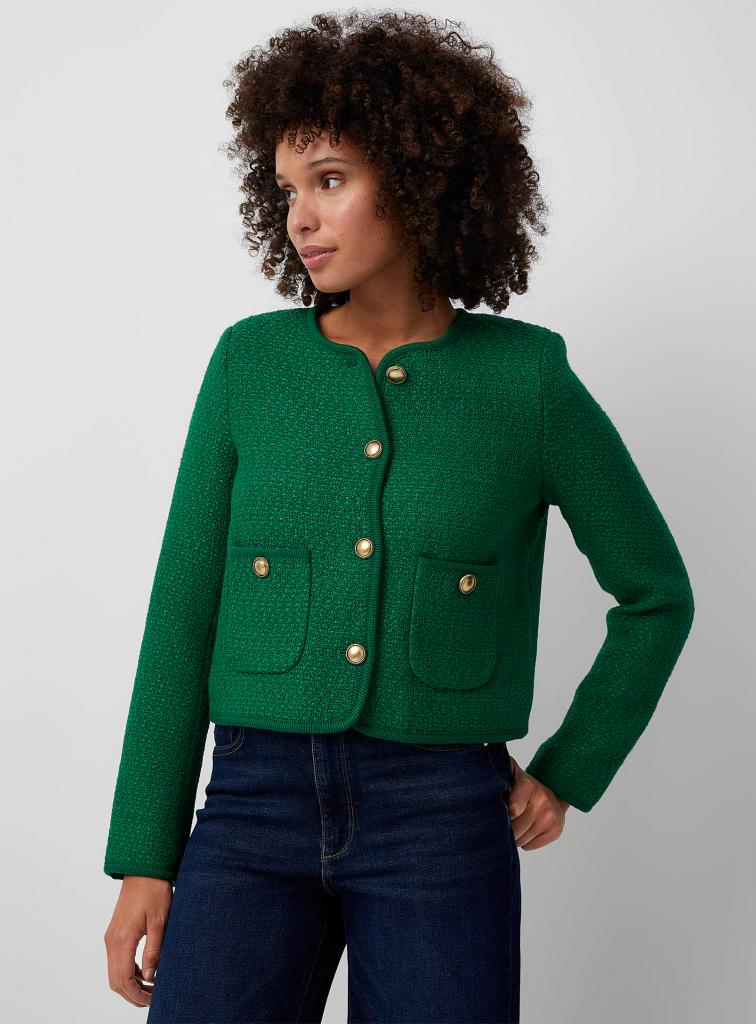 If you're jumping onto the "old money" trend, a good boucle jacket will easily take you to elevated heights.
Pair with: matching or neutral skirt, tan or white pants, or office shorts.