Oh Y2K. Remember when we were all worried about a worldwide power outage that would happen at the at the stroke of midnight into year 2000? What a wild time. All the excitement (and anxiety) around crossing into the new millennium came with a lot of bold outfit combinations, tech-like textures and an explosion of pop culture. And whether we like it or not, Y2K fashion (that is, the fashion styles of the late 90's to early 2000's) is making strides again, and looks like it will be sticking around for the time being.
Here are the top Y2K trends that we'll be rocking, and ones that we'd like to stay dead and buried.
1. Baby Tees
Baby tees are oh so cute, and we're ready to don them again. They bring a retro, effortless vibe to every outfit.
2. Pleated Skirts
Pleated skirts have such a timeless appeal, and you probably already have one in your closet from your early '90s wardrobe.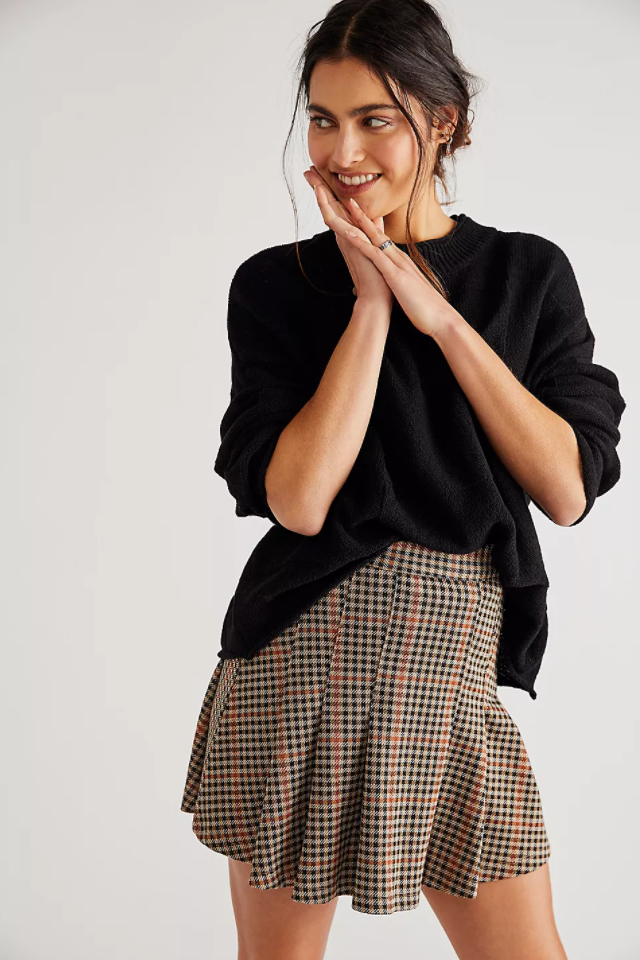 3. Denim on Denim (or as I like to call it, the Canadian Tuxedo)
Can denim on denim really go in or out of style? While previously thought of as a fashion faux-pas, fashion circles are recognizing the look for the genius it is. Plus, it's so easy to pull the look off. Opt for different jean washes or textures to avoid too much of a matchy-matchy vibe (although I'm not exactly opposed to it!).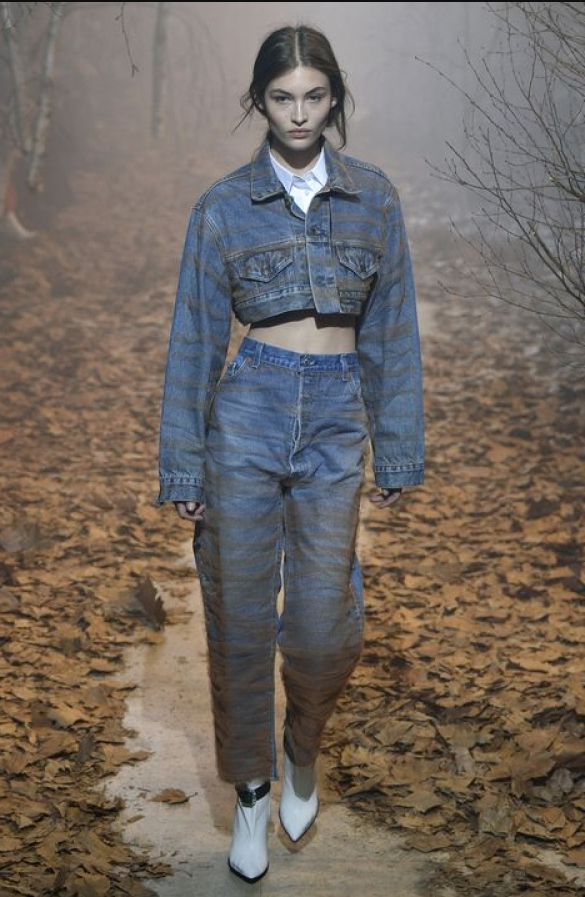 4. Translucent Clothing
Mesh, silks, fishnets – give it all to me. I'm in love with sheer clothing layered over bralettes or interesting pieces.
5. Boot Cut Jeans
Boot cut jeans are coming back around, and you might even have an old pair lying in the closet! I know I'll be heading to the thrift store to pick up a pair before the trend makes them impossible to snag.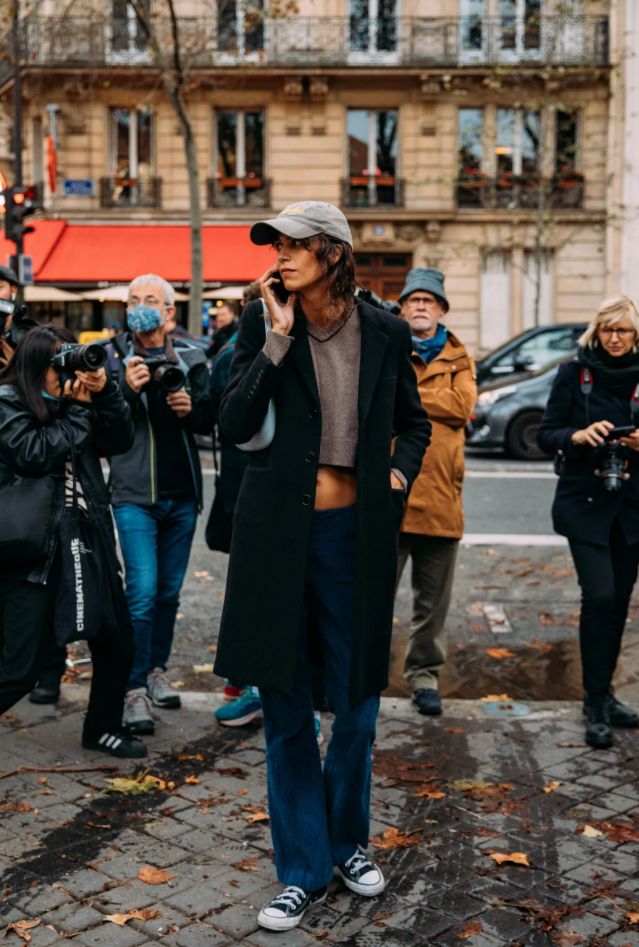 >>Here are the Y2K Trends We're Leaving Behind:
These trends are not exactly our favourites from the era, and we're truly hoping they don't ever come back.
1. Extreme low rise flare jeans with extremely long hems
While low rise jeans are making a come back, we're not a huge fan of the super low fits of the past. The large leg, floor length jeans are fabulous in concept, but who can forget walking into a rainy street and watching the hems slowly soak up every puddle. That's an icky feeling we're not down to repeat.
2. Low, low jeans with very teeny tops
A very select few can pull off this look, and this unforgiving combination is something we'd rather leave far behind.
3. Belts over tank tops and polo shirts
Sure, they provide jewelry for the waist, but what other purpose do these belts serve? I already regret rocking this once, I'm not one to repeat my mistakes.
4. Tank tops layered over long sleeves
While this was the "cool girl" look at the time, I'm not entirely convinced I'm ready for it to happen again.