This article is a guest post from the team at Montreal designer, Nathon Kong. We first noticed Nathon Kong for their stunning collection of designer silk masks, which we mentioned in The Mask Trend Popping Off In Canada Right Now. We hope you enjoy this how-to for pairing silk scarves with your next outfit!
Silk scarves are sort of a fashion cheat code. They have been popular in fashion for both men and women for a long time now because it is an easy way to add complexity to an outfit. Worn in all seasons, silk scarves add texture and colour to jackets, blazers, and coats.
Silk scarves are versatile accessories in how you choose to style them. By courtesy of Jacket, we will impart some advice to adding silk scarves to your outfit.
Match the Colours of Your Silk Scarf with Your Outfit
As with any accessory, you are going to want to match its colours to your outfit. This means the colours of your outfit pieces should contrast, so no accessory gets lost. The tones of the colours should match, too
Many silk scarves are multicoloured with intricate designs. Even so, there will probably be one primary colour that sticks out from the others.
Take the example below. This silk scarf is probably the most colourful of our collection. Yet you can see that the most prominent colour is green, with orange coming in at a close second. The dark blue suit contrasts with those colours while matching the tone of the suit. This creates a cohesive outfit.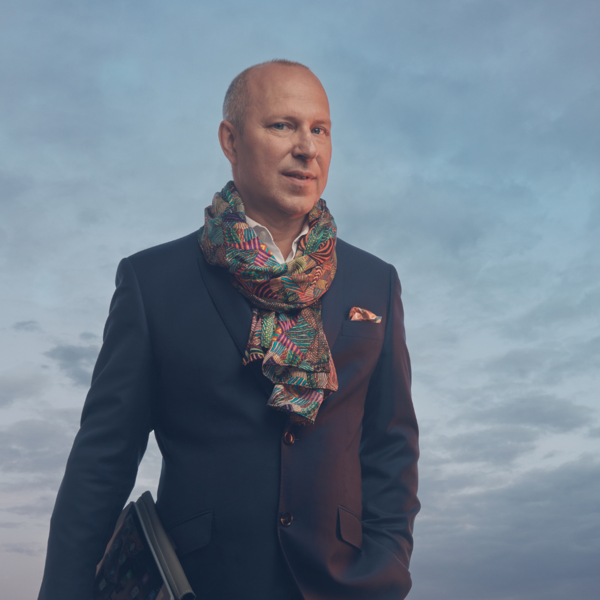 Clothing You can Wear a Silk Scarf With
You can put on a silk scarf with almost any clothing piece, and the silk scarf will make it more interesting. Silk scarves go best with some kind of outerwear. Above, you can see a silk scarf being worn with a suit. You can also wear a silk scarf with a sweater, a dress, a jacket, or even a long-sleeved shirt.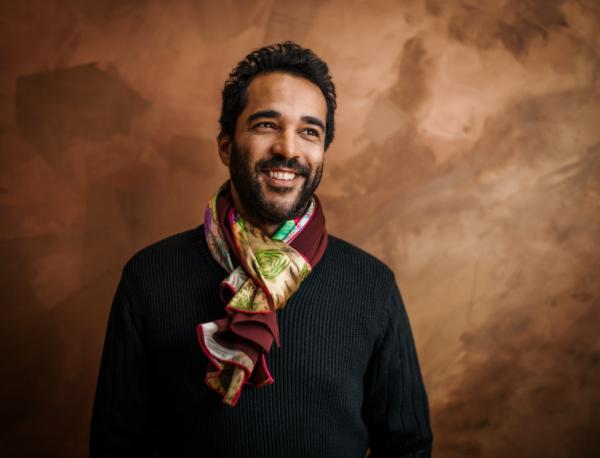 Wear a Silk Scarf Under or Over Your Jacket
Whether you wear a silk scarf under or over your jacket is up to you. You can wear a silk scarf under a jacket and have the silk come out around the collar and the lapels. It's usually better to drape a scarf over your shoulders when you do this, so the scarf doesn't look too bulky under your jacket.
You can also wear a silk scarf over your jacket or suit. This works especially well when you are styling your scarf with a big knot.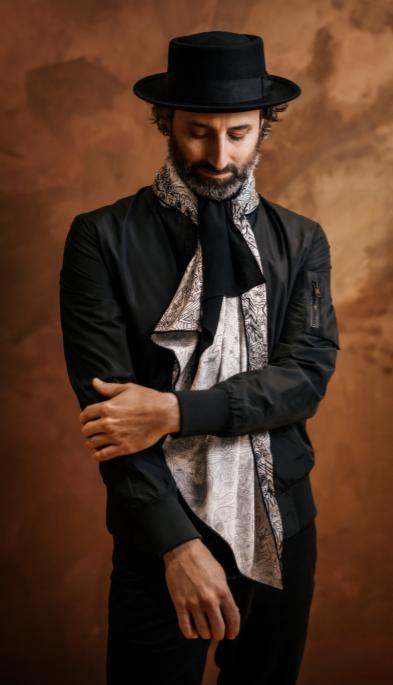 Scarf Knots and Styles You Can Try
There are many different ways you can style a silk scarf. Most don't involve any complicated, boy scout style knots. For example, you can simply drape a scarf over your shoulders.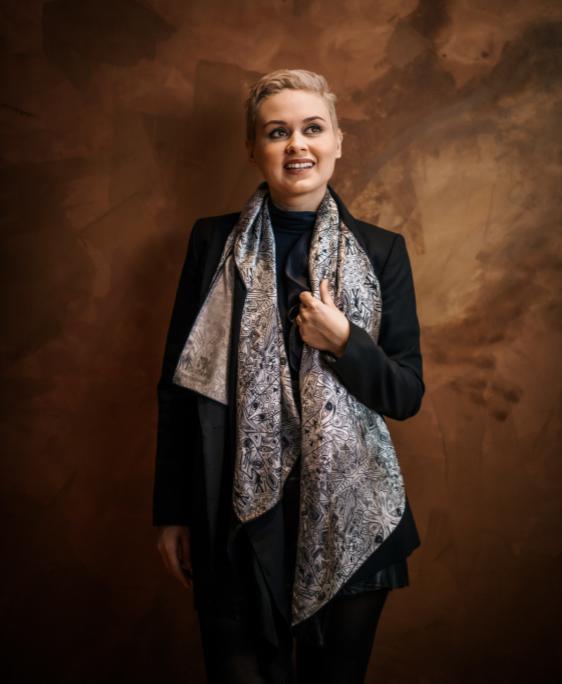 You can also wrap it around your neck without tying a knot.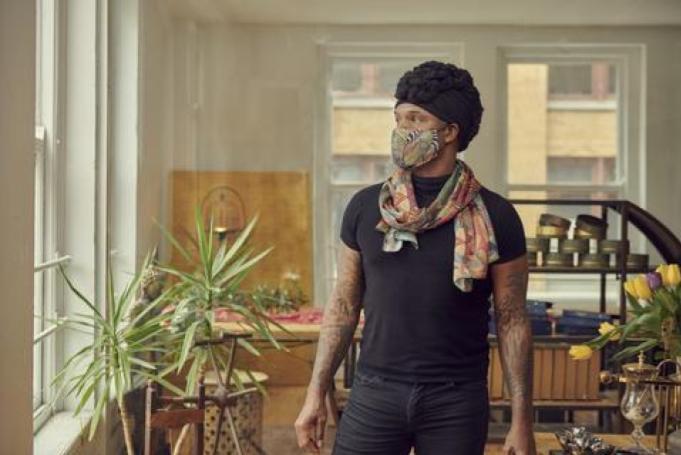 If you would like, you can tie a scarf in a variety of different ways. The most common scarf knot is called a huxton knot, where you fold the silk scarf in half, drape it over your shoulder, and then pass it through the loop you've created.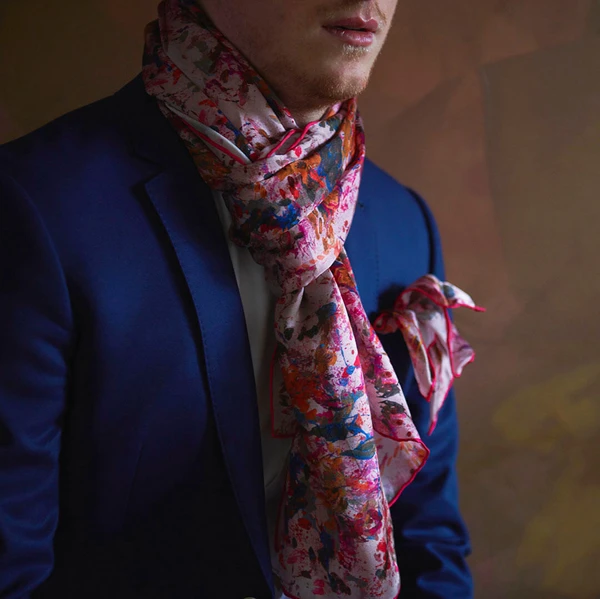 Another popular way of tying a silk scarf is with an overhand knot, where you cross one end of the scarf over the other and bring both ends up through the neck loop.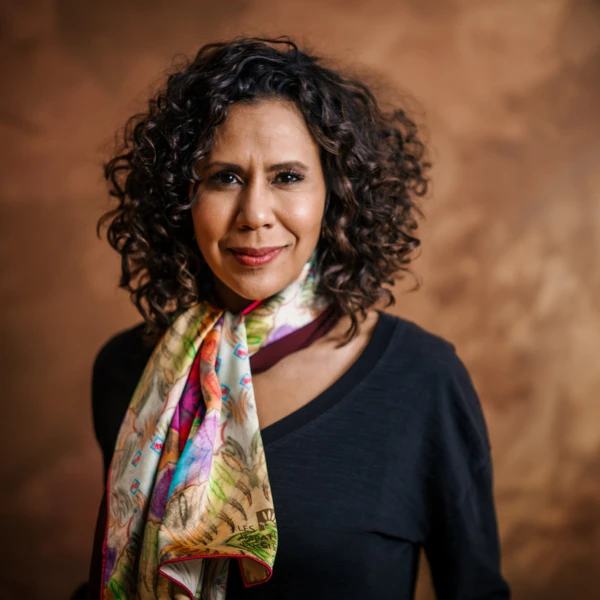 We have an article on our website on how to tie a silk scarf with a suit, which you can discover through the link provided.
The photos featured in this article come from a collection of silk scarves created by Nathon Kong. Every artwork has a story woven into it that you can connect with when you wear the art piece. 10% of the proceeds are donated to Les Impatients, a non-profit organization in Montreal that supports artists with mental health difficulties through therapeutic art programs.
Did you find these tips helpful, or do you have your own tips for adding silk scarves to an outfit? We'd love to hear from you! You can leave a comment here or come discover more about us at https://www.nathonkong.com. And a big thank you to Jacket for allowing us to share this article with you.
Want to be featured by Jacket? Send us a pitch here.