Now that Spring is literally around the corner, one (dare I say), "contentious" wardrobe piece comes to mind: LEGGINGS.
Comfy as ever, they're the easiest thing to wear when the weather's not quite cold, not quite hot.
The question is, are leggings a thing of the past – or can you still incorporate them into your style rotation while keeping your inspo-worthy grace?
After doing some extensive research (google-ing), I found a Vogue "Go Ask Anna" video where Anna implies that leggings are OUT, but will probably come back into style in 10 years. (Remember, fashion is cyclical.)
But for those still holding onto the stretchy, versatile, and oh-so-comfy legwear – there's hope! Fashion all-star Jennifer Lopez has recently been spotted out and about wearing leggings multiple times. Plus, the pandemic has got some of us living in our leggings 24-7.
Check out J-Lo in these simple black leggings and hot pink coat: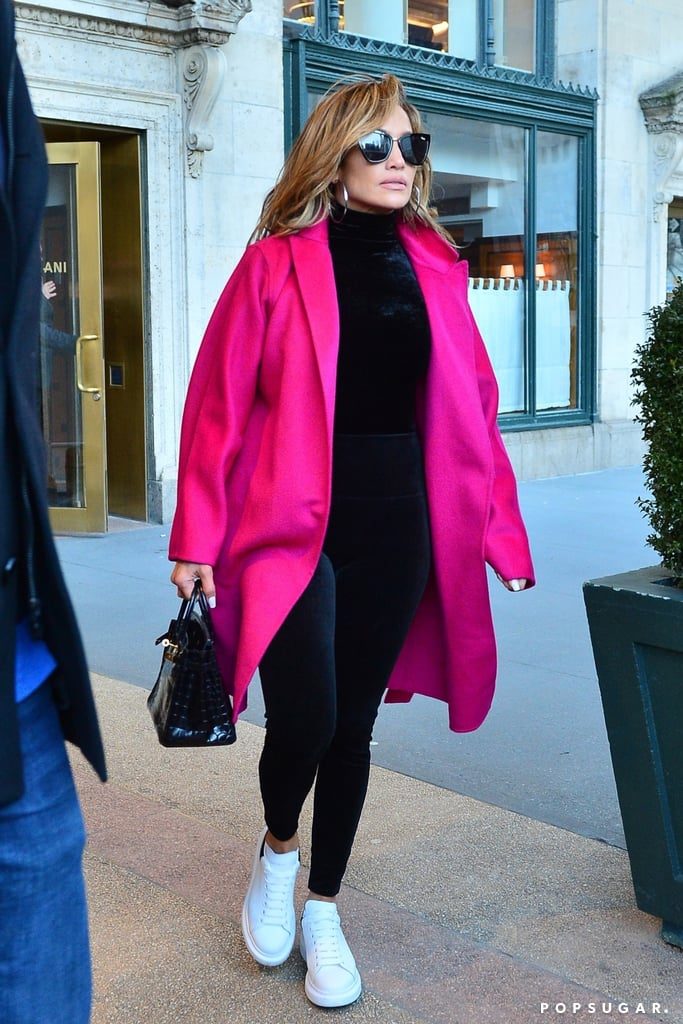 Image Source: Backgrid
If you're holding onto your leggings, here are a couple tried and true legging pairings to help you keep your fashionable reputation:
White blouse with black leggings:
Leggings paired with jean jacket: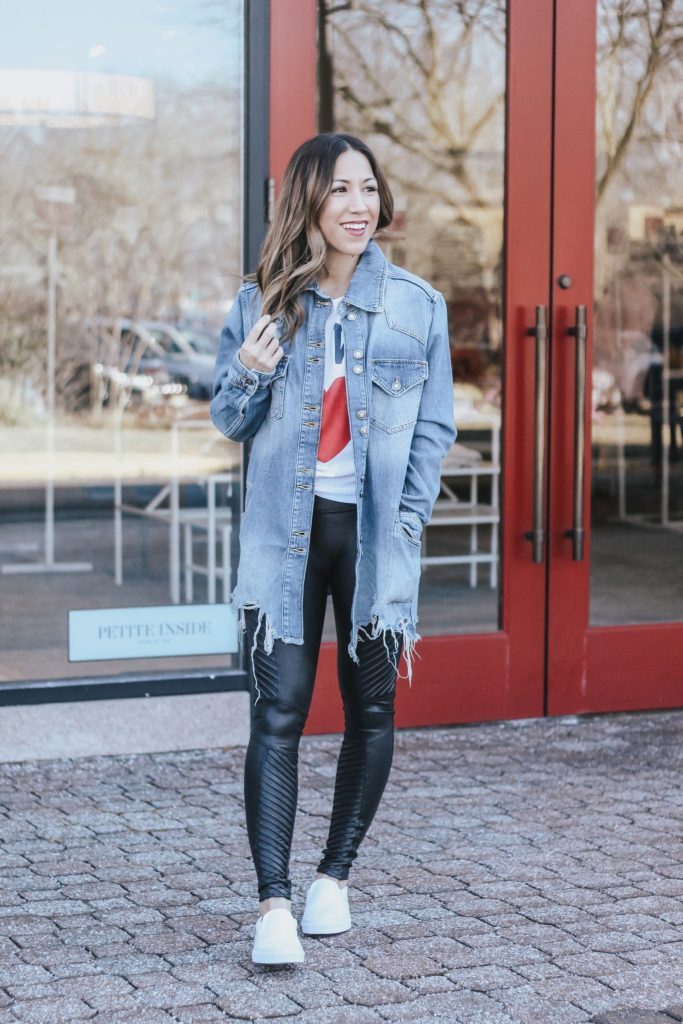 Image Source: House Of Leo Blog
High waisted leggings: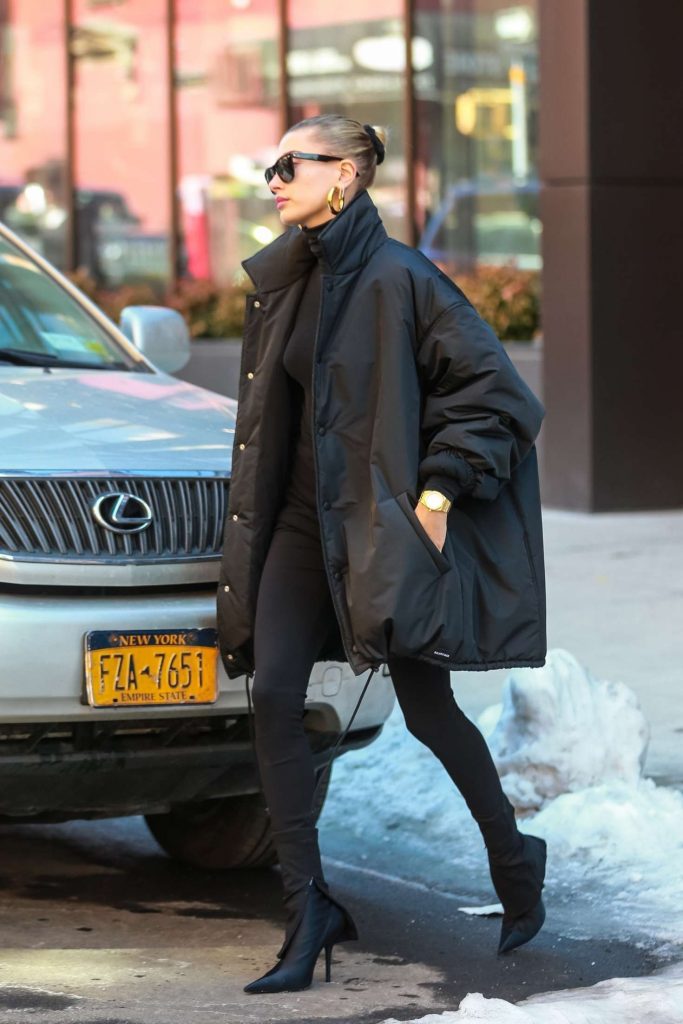 Image Source: Getty Images
Personally, I'll be riding the legging train for as long as I can get away with it.
P.S. for those who side with Anna Wintour – we get it. The biker short trend is still going strong.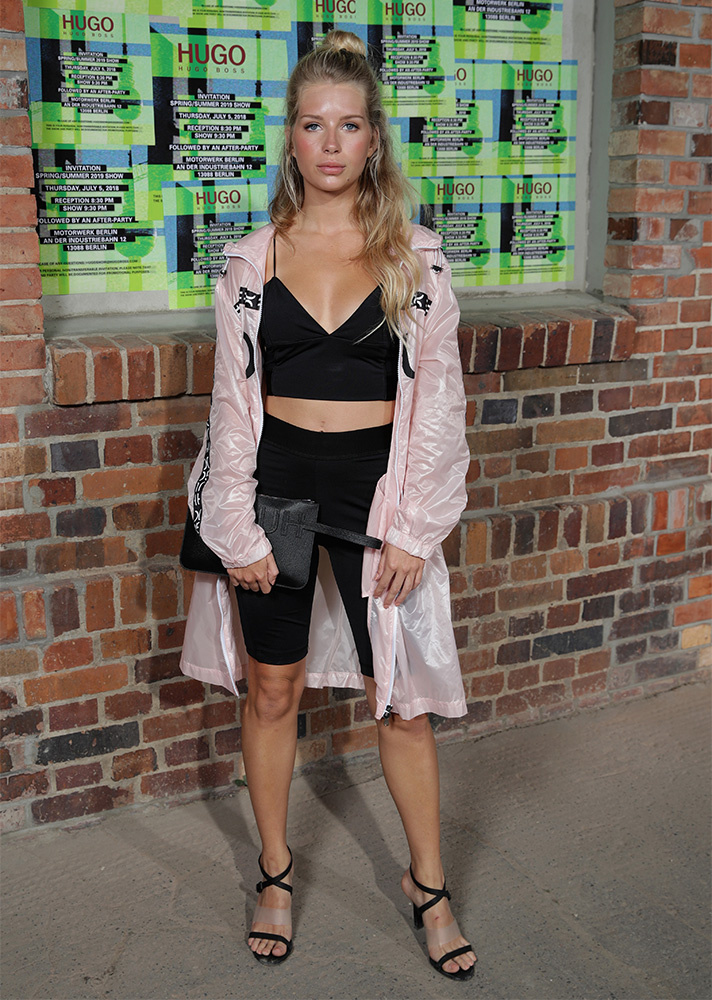 Photo by Andreas Rentz/Getty Images for HUGO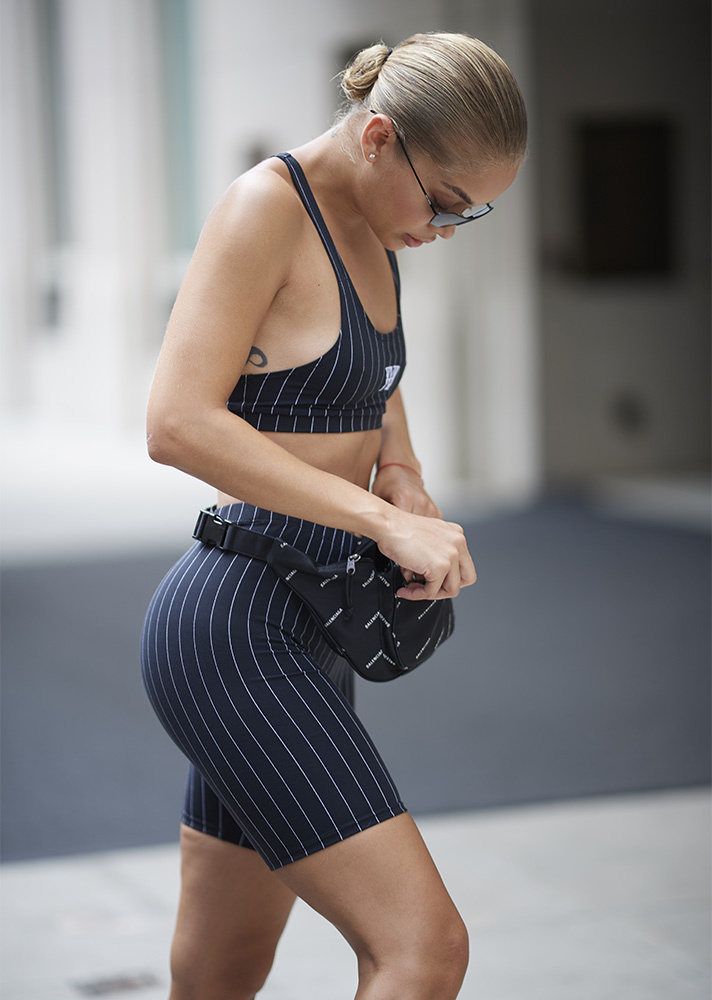 Photo by Timur Emek/GC Images
It's happening, folks. Make up your own minds about it.
*This article has been updated Mar. 1, 2021