…and we're back!
Hope you had a hoppity Easter Break (and an awesome Spring Break, for those of you who are studying hard ;)). I've been on the road with my family – we visited Leavenworth, and then settled in at a little beachside resort in Wenatchee.
I was travelling with my family of 6 people, crammed into one minivan, so packing light was essential if we wanted to have a bit of room to stretch our legs. I wanted it to fit EVERYTHING into one backpack – I used the same technique when I backpacked across Europe last summer. Another hitch – the weather was going to be extremely varied and unpredictable. No exaggeration: it went from snowfall on a Wednesday, to hot and sunny on a Thursday.
Without further ado, here is my scientifically proven (AKA proven by just me) list of wardrobe items to pack for efficiency and comfort. Think of it as the "minimalist, capsule backpack."
1)Lounge Pants
They roll up to be super tiny (yes, if you're not in the know, rolling your clothing saves much more space than folding) and can be worn with a variety of tops. I love this pair of drape pants from UNIQLO, but you can also find a high quality pair at Aritzia or Lululemon:
UNIQLO Drape Pants, $14.90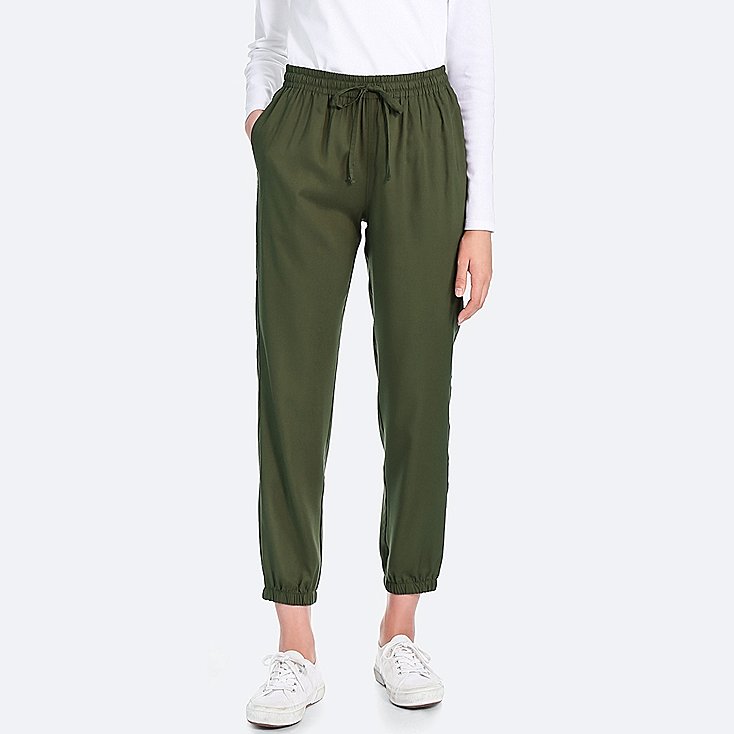 2)Zip Up Hoodie
Super comfy and perfect at keeping you warm on a chilly day. You can wear a fleece lined hoodie under another jacket to keep you toasty and looking hipper than ever.
3)Plain Black Tank
Again, it rolls up so small that you might even forget you brought it. Forever21 sells tanks for a few bucks a pop.
4)A Casual Dress
Bring a dress that can be worn alone on a hot day, or with leggings and a cardigan on a blustery night.
5)Leggings
If fleece lined, even better. You can wear them with a dress, as mentioned above, or under your lounge pants to keep you toasty on an unexpectedly cold day. Plus, they work as athletic bottoms if you're wanting variation from your shorts.
6)Athletic Shorts
Planning on hitting the exercise rooms or going for a hike? A pair of athletic shorts will definitely come in handy.
7)Neutral Cardigan
Is anything more versatile than a gray, black or oatmeal cardigan? It just works with everything. On trips, I wear it with my dress, my t-shirt and shorts combo, etc.
8)Flip Flops
To wear to the pool, in the car, or on a hot day.
9)Sneakers
I am loving how "in" athleisure is. Sneakers are super comfortable and would go great with pretty much 90% of your wardrobe.
Nike Air Zoom Mariah Flyknit Racer, $150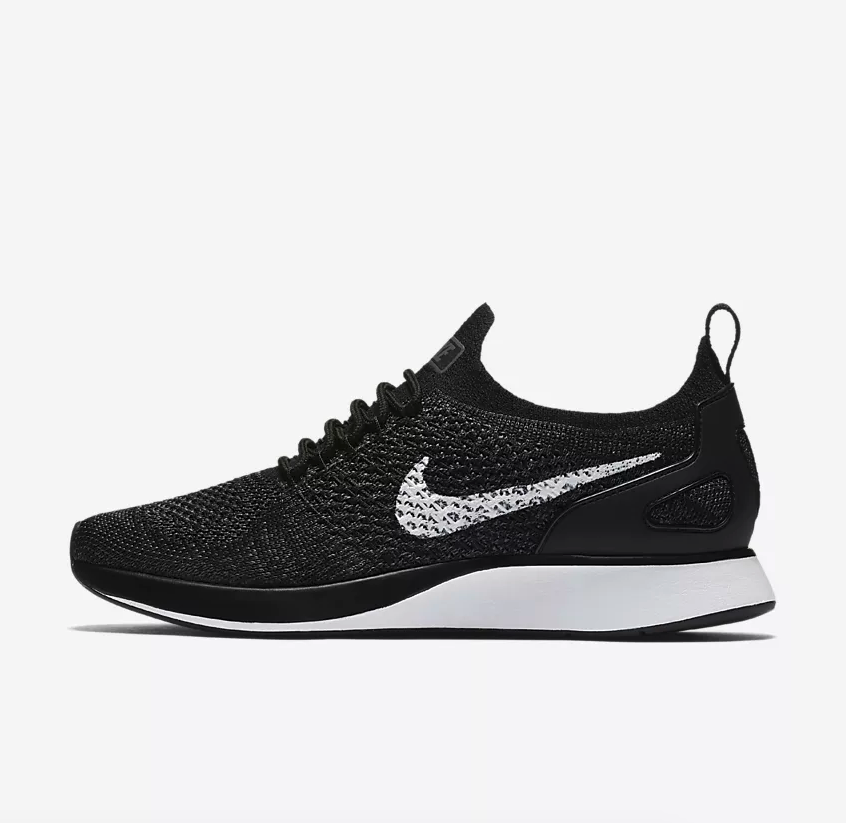 10)Black T-Shirt
Tuck it into your lounge pants, wear with your athletic shorts, or wear over your dress and tie at the waist. So many ways to style it!
11)Lightweight Jacket
I like to bring a lightweight bomber, trench or military-style parka. If it's a colder day, I just layer it over my hoodie and I'm as good as gold.
Free People Sweet Melody Trench, $168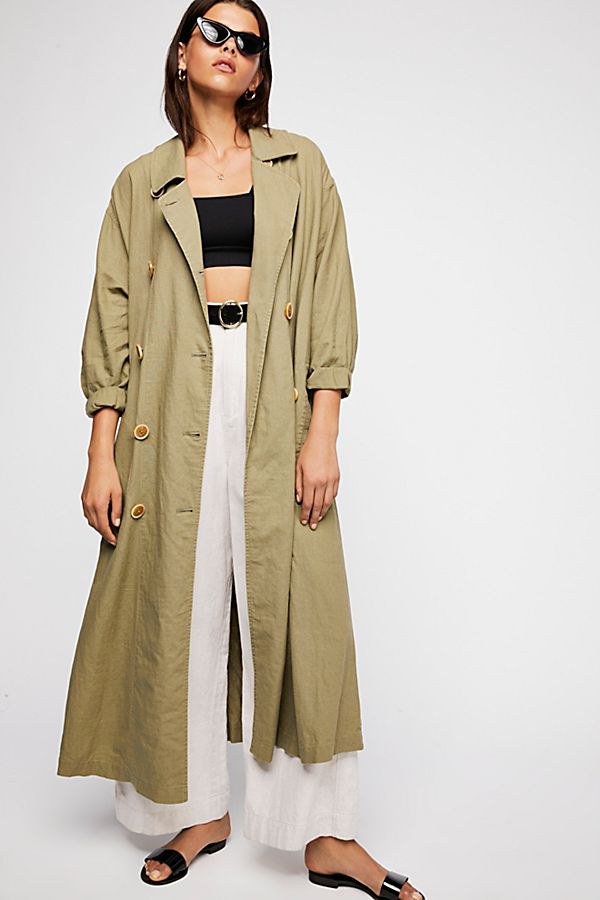 I hope it doesn't need to be said, but undergarments are a given! Plus, bring a swim suit, you never know when you'll need one 😉
More Tried and True Packing Tips:
-Roll, don't fold! It saves so much space and prevents those annoying wrinkles that scream "tourist!!"
-Pick neutrals and pieces that all match with each other. You're on holiday – chances are, you'll be taking a lot of photos! By picking pieces that go together, you can create a variety of outfits without actual having to bring that many pieces. Plus, you'll cut down on time spent on putting outfits together.
-If you anticipate some shopping on this trip, pack some clothes that you are almost ready to let go. If you start running out of luggage space, you might be able to find some thrift stores or drop-off centres to resell or recycle your unwanted pieces (depending on your travel destination, of course).