In case you've missed it, the most influential labels are denouncing fur, opting for more cruelty-free choices. Designers such as Versace, Calvin Klein, Gucci, Jimmy Choo, Armani, and Hugo Boss (ya know, you might have heard of them) are dropping fur from their current and future lines.
If you're also looking to phase fur out of your wardrobe, or just want to make a luxurious statement without inflicting pain upon animals, check out these 3 jacket styles that might vibe with you.
Faux Fur
We'll start with the most obvious- faux fur. With the faux options these days, why go for the real thing?
Carli Bybel x Missguided Gray Faux Fur Jacket, $165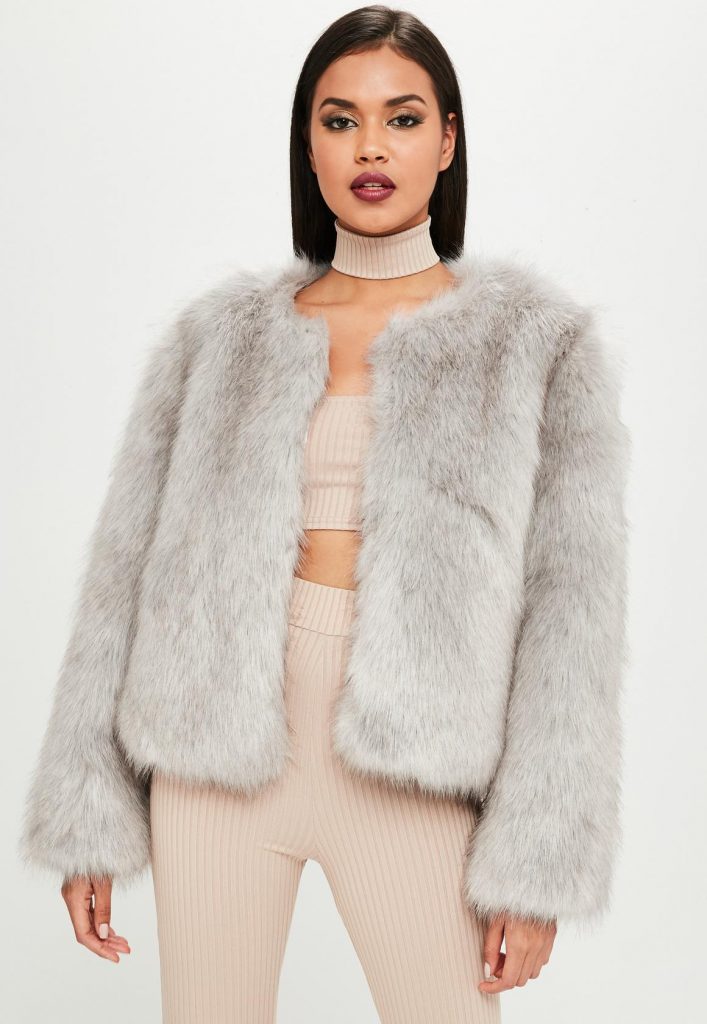 Teddy Bear 
Get the same ultra-cozy feel with a fleece or faux shearling coat. Feel like a baller without dropping the dough.
Urban Outfitters Cropped Teddy Jacket, $89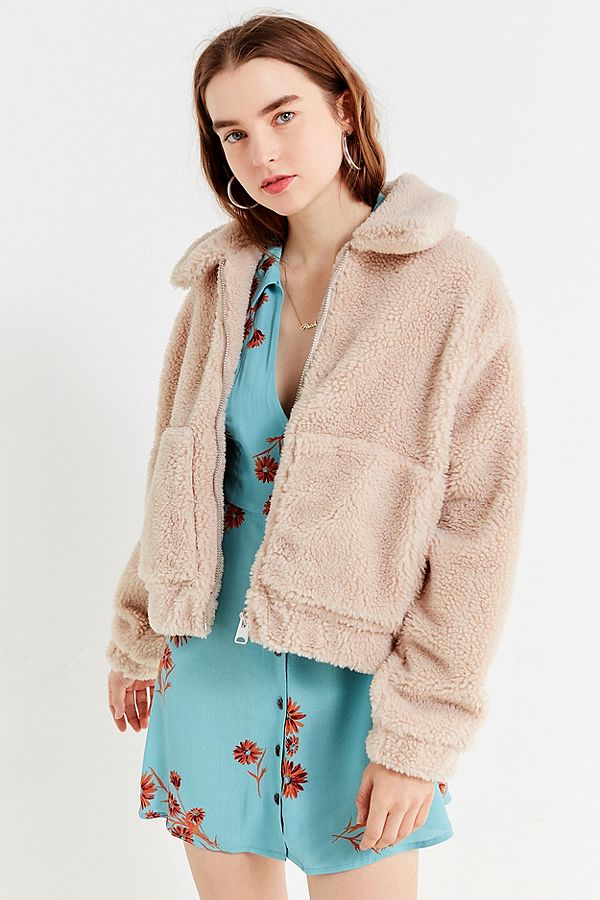 Velvet
Soft, opulent, and sexy. Choose velvet when you're looking to emanate that laid-back luxe style.
Free People Obi Velvet Kimono, $168