The sweater vest trend has been bouncing around for quite some time. However, I've been reluctant to take on this trend – mostly because when I tried tucking a sweater vest into a skirt, I looked like a frumpy mess, with excess fabric bunched up around my hips.
I could never understand how fashion influencers or stylists could create such an effortless yet polished look. With a little bit of digging around on the good ole' interwebz, I found a styling trick that changed my entire styling game. This is the perfect trick to create a cropped top out of a long shirt, layer a sweater over a dress, wear a sweater vest over a button down, or create a "tucked in" look without any awkward looking fabric under your skirts or pants. Here it is: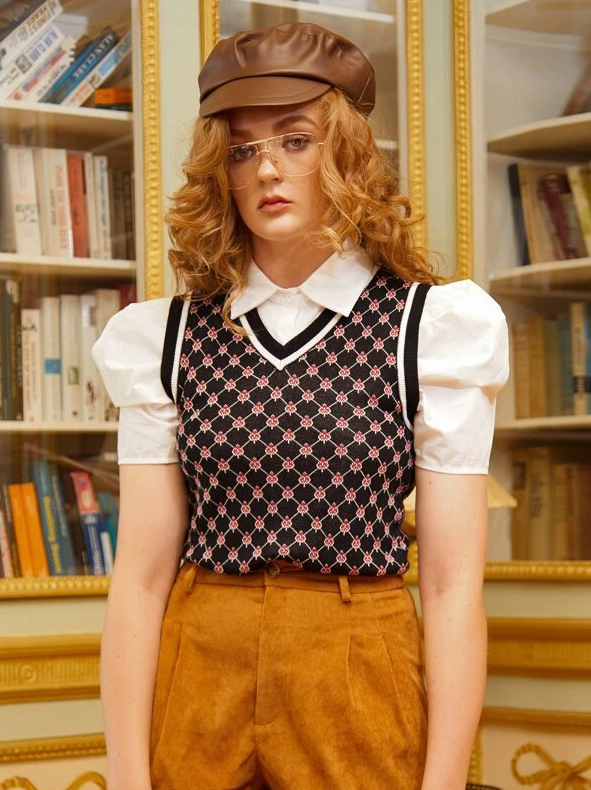 SHEIN Argyle Contrast Trim Sweater Vest – $21
1)Take a belt and tie it around your waist, over your sweater vest (or your chosen top of the day).
2)Pull your sweater vest up and out to your desired length, while keeping the bottom of the vest tucked into the belt. The idea is to conceal the belt, as you're essentially "tucking" your top in, without needing a skirt or pants.
That's it! I love how you can use this trick to style so many different types of tops. Let us know if you've tried it out!