According to Bloomberg's survey, economists predict a 70% chance of a recession this year. While doom and gloom may well be on the way, we should be take it all in stride – or at least in style.
Here are key pieces for 2023 that are made to last – in both function and style. Whether you buy new or used, the goal is to acquire lasting, quality pieces with versatility and range.
Buy New:
A Warm Coat
A coat that provides warmth and style is the goal when choosing this key piece for your wardrobe. These popular pick earns points from us for their comfort factor and quality at a decent price point.
High Top Court Sneakers
Look to the stars (or in this case, to the celebrities) to predict the year's biggest footwear trend. A good quality high top sneaker is versatile, practical, and according to recent celebrity sightings – a trend that will last.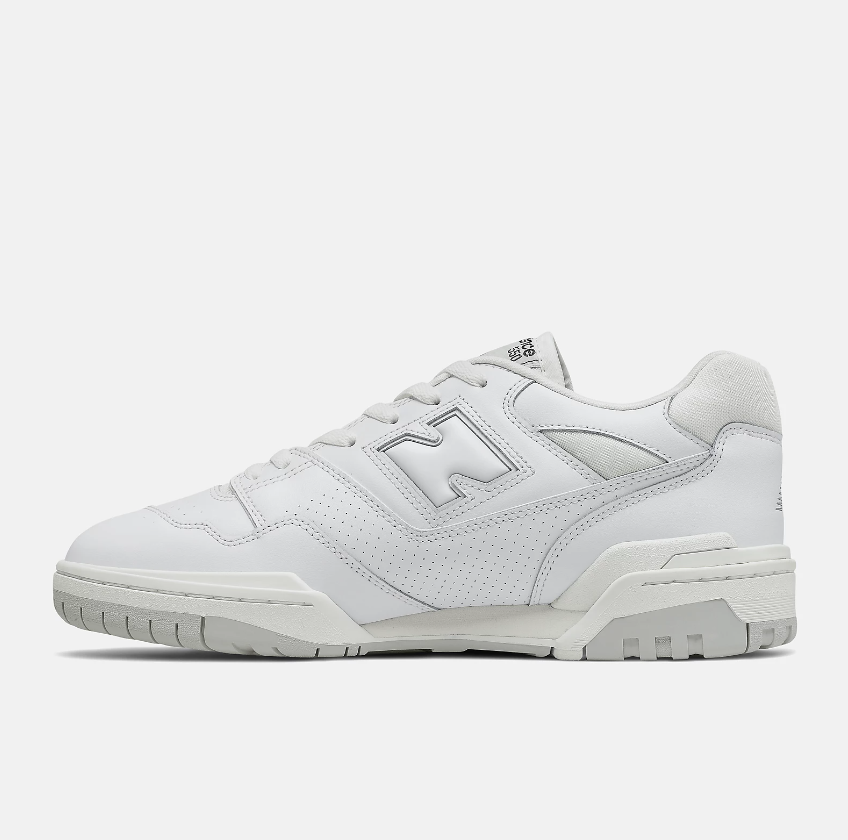 A Minimalist Sweater or Long Sleeve
Time and time again, a good top in a neutral colour can anchor any outfit. These options are chosen for their quality and style that is bound to outlast any fast trend in 2023. AND they're also machine washable – a must for us!
Frank and Oak Mockneck – $27.97 (on sale)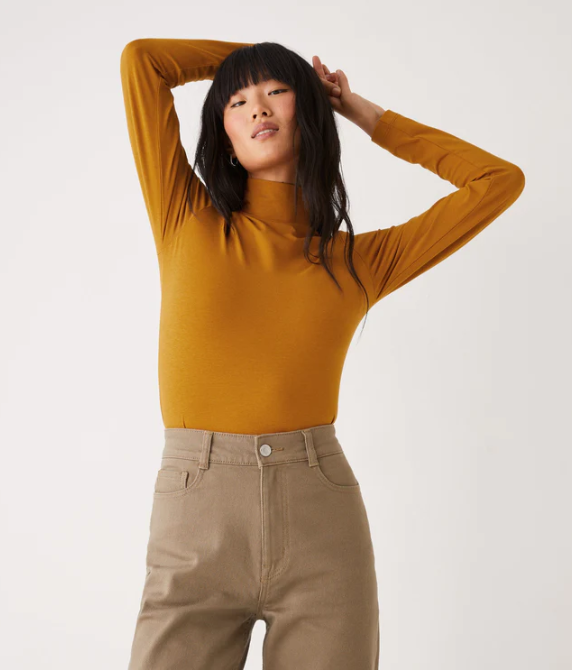 Uniqlo Washable Long Sleeve Crew Neck Sweater – $49.90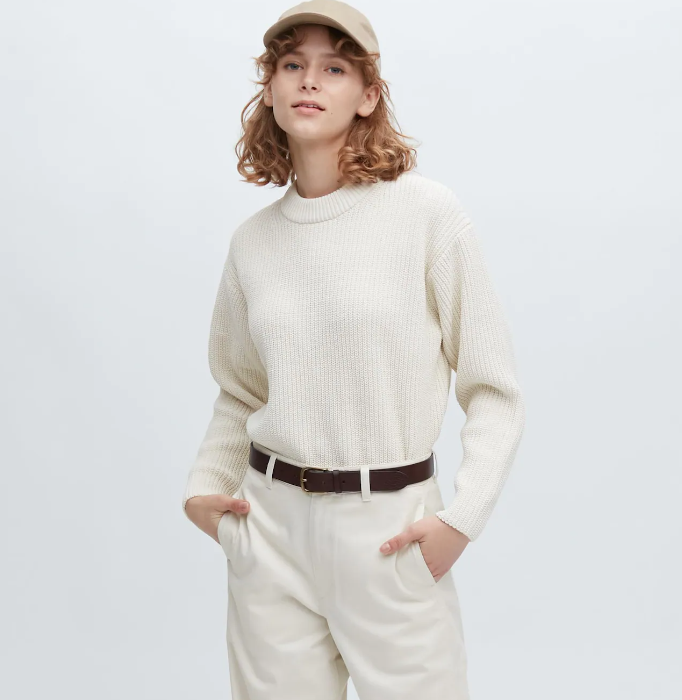 Thrift It:
Baggy Jeans
Whether it's cargo, puddle jeans or wide legged, oversized jeans are one of our favourite denim trends for 2023.
We know that low rise is trying its best to make a comeback. Whether you're embracing or resisting that trend, we say a good midrise, baggy jean are bound to have more staying power in terms of style longevity.
The best part? You can easily find some large jeans at the thrift store, either in the men's or women's section. Vintage jeans have been built to last, so you're bound to find some interesting pieces.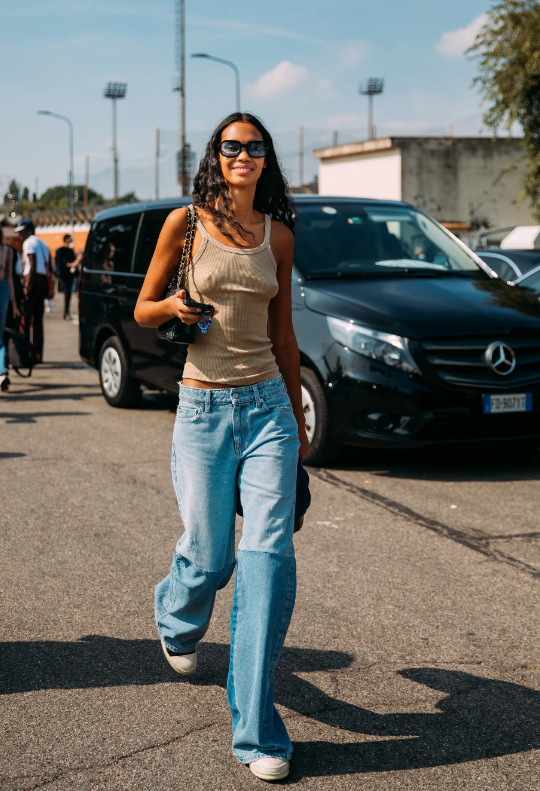 Blazer
A blazer can add oomph to any outfit, and can easily be dressed up or down. You'll find racks upon racks of blazers at your local thrift store, at a fraction of the cost of buying new. Just take it to the drycleaners, and you'll have a piece that will outlive any of the fast fashion options.
Shopfemalevintage on Etsy: Vintage Green Wool Button Up Blazer – $29 (on sale)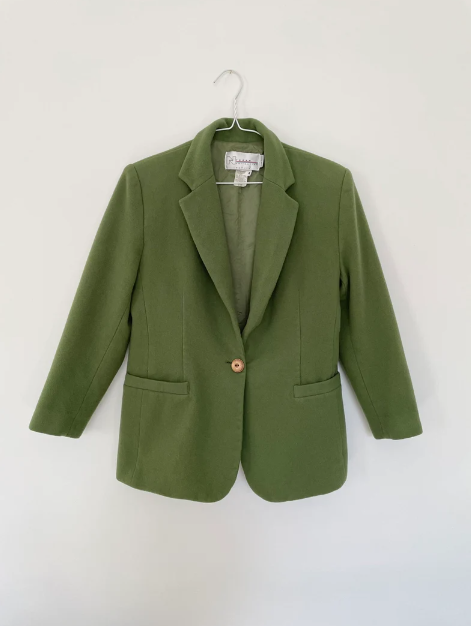 Camel Coat
A camel coloured wool coat is piece that has been in style since the dawn of time. Whether you buy it new or used, a good quality camel coat has always proven to be a flattering and timeless choice.