The leather jacket, AKA the moto jacket, is a forever classic. We can't forget Amelia Earhart iconic look, or bad boy Marlon Brando's style in the The Wild One.  These days, this wardrobe staple can be worn in so many different ways, and we've put together a list of celebrity looks that you can easily work into your outfit game.
Good Girl (or Boy) Glam:
Play up the juxtaposition. Pair your girliest dress or snazziest dress shirt with your most dangerous jacket, and you've got an instant hit.
Alexa Chung: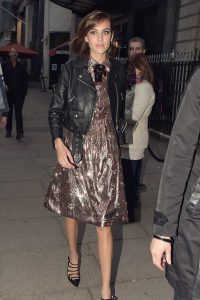 Source: LeatherCelebrities.com
The Risk-Taker:
Bad to the bone in every single way. Pair your leather jacket with a pair of ripped jeans or black skinnies, and you'll intimidate in the best possible way. A studded moto jacket elevates this look to the next level.
Gigi Hadid: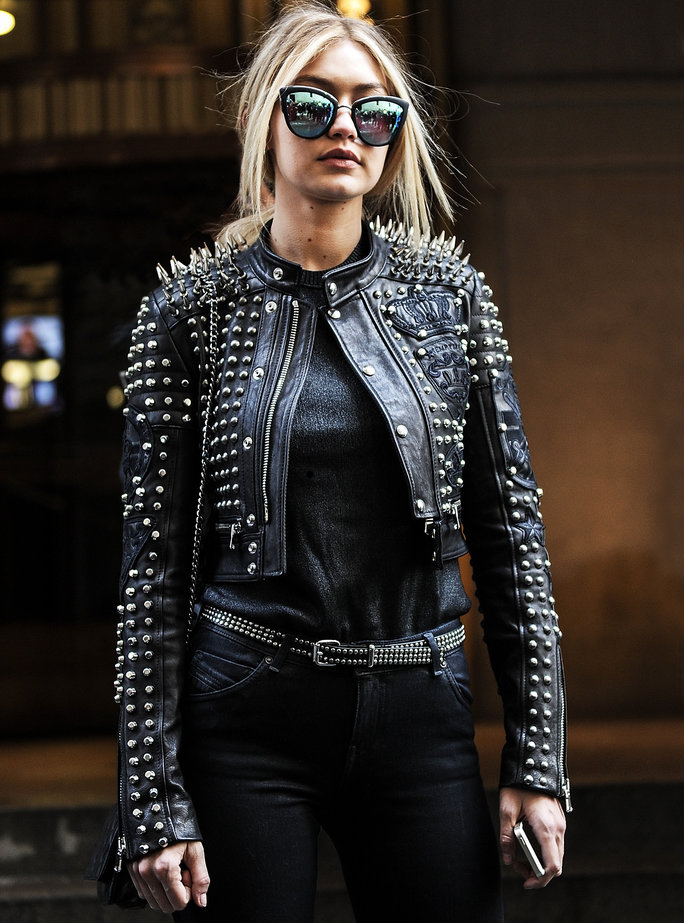 Source: Daniel Zuchnik/GC Images
Hailey Baldwin: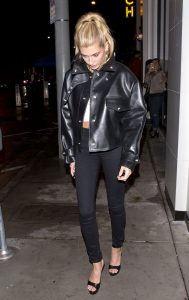 Source: StarStyle.com
Bonus Cool Points:
Throw your jacket over a geeky outfit, and bring your outfit up a notch.
Ryan Gosling: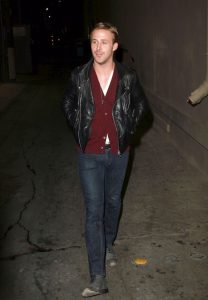 Source: PacificCoastNews.com
Karlie Kloss: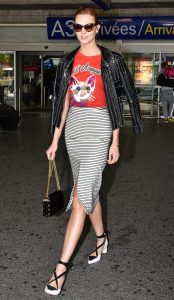 Source: AKM-GSI
Baddest at the Ball:
Who needs a boring shawl when you've got your trusty leather jacket? Prove that you're no Cinderella with a motorcycle jacket that's here to stay.
Elizabeth Moss: